NVC LUMIX SPACE

NVC Lighting, founded in 1998, is currently an industry leader and the biggest Chinese LED lighting manufacturer, counting  5 production centers, 2 R&D centers,  3.000 dedicated distribution outlets, 36 regional operating centers in China, and a third product development center in the UK.
Building on the existing company visual identity, I am responsible for all the graphic designs used by the Italian branch of NVC.
The Lumix Space project led to the creation of a series of display panels that were then distributed in electronic stores throughout Italy.
The modular design consists in a wall mounted display panel with catalogue-like technical data, complete with working luminaire sample: the Lumixspace display is designed to provide a complete description of the product, even without the aid of a shop assistant, and to be easily integrated in existing cabinets and display counters.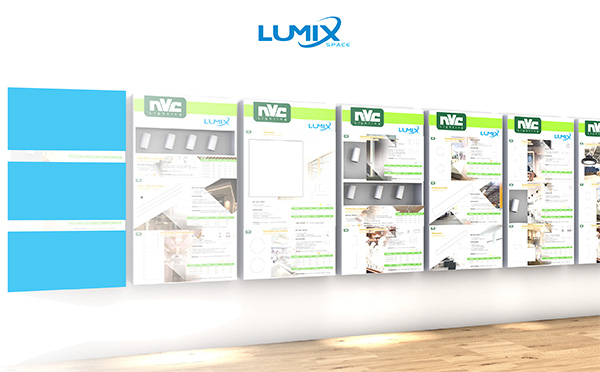 The world just got brighter